Helene Simonsen is educated from The Royal Danish Music Conservatory and continued her studies at Conservatoire de Region de Strasbourg and at Swedish National Orchestra Academy with a Master's Degree in Orchestral Studies. Her teachers have included Cecilie Løken, Manuela Wiesler, Toke Lund-Christiansen and Anna Dina Schick. Additional studies with Jeanne Baxtresser, Andreas Blau and Pierre-Yves Artoud.
Helene Simonsen had her debut with Carl Nielsen Flute Concerto in Sweden in 2004 to critical acclaim and has performed in most of Europe and in USA. She was dedicated several works from composers such as Peter Bruun, Karsten Fundal, Morten Danielsen and Peter Due. She has recieved several grants from Denmark and abroad.
As a freelance flutist Helene Simonsen has played with a number of orchestras: The Royal Danish Orchestra, Danish Radio Sinfonietta, Copenhagen Philharmonic, Malmö Symphony Orchestra amongst others.
She also plays in various chamber ensembles: Diversity Trio with the world famous jazz bass player Mads Vinding, Trio Unter den Linden and a project quartet working with music and leadership in business life.
In 2012 she released the CD 'Diversity'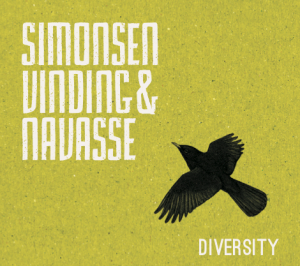 Helene Simonsen is also the founder of Keynote, a company that provides workshops, leadership courses and concerts for cooperate business life.
www.keynote.dk
Helene Simonsen also works as a producer and communicator of classical music.
She has worked for Danmarks Radio as a TV host, participator in radio broadcasts and compere on orchestra tours.